KEQQ Roll Call - The Division
04-11-2016, 01:25 PM
Post: #81
navy91


NOTTY91


Posts: 158
Joined: Jun 2011
Reputation: 7
RE: KEQQ Roll Call - The Division
I hope to see some of you guys to team up
---
Defend Deter Defeat


04-11-2016, 02:27 PM
Post: #82
battleboy
Registered

Posts: 84
Joined: Dec 2011
Reputation: 15
RE: KEQQ Roll Call - The Division
(04-11-2016 12:57 AM)

SerialNumber1221 Wrote:

(04-10-2016 11:00 AM)

battleboy Wrote: I have it on PS4 , lvl.30 DZ.50+


Hey i remember you from MAG!
MAG
I miss the days........
---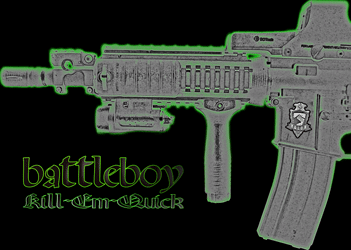 08-06-2016, 12:47 PM
Post: #83
RE: KEQQ Roll Call - The Division
I'm on.
---
Those who make peaceful revolution impossible, make violent revolution inevitable. ~ JFK
08-18-2018, 09:08 AM
Post: #84
IWILLWIN1st
Registered

Posts: 26
Joined: Jun 2011
Reputation: 0
RE: KEQQ Roll Call - The Division
I still miss playing MAG still have hope that someone will catch on and notice these "big" 100 people in a match game is where it's at but you could go bigger I'm thinking like 256. Where strategy and team work is the only way to win. But I guess I'll just have keep dreaming until they bring something out like it.
---
User(s) browsing this thread: 1 Guest(s)