oJOKERo PS4 FLAGSHIP GAME SURVEY
10-30-2015, 08:05 PM
Post: #1
STYLIE77
Random Pearl Necklace Distributor


Posts: 3,389
Joined: Jun 2011
Reputation: 233
oJOKERo PS4 FLAGSHIP GAME SURVEY
So which game should we turn our focus to on the Ps4?

oJokero is interested in large multi-player fps games with clan support and clan battles.

Let's hear your opinion!!!
---
-------

FOK JULLE NAAIERS
10-30-2015, 08:37 PM
Post: #2
Mordeth2202
Be humble, or be dead, your choice.


Posts: 1,348
Joined: Apr 2011
Reputation: 43
RE: oJOKERo PS4 FLAGSHIP GAME SURVEY
We where talking alittle ways back about battlefront but the problem there is waiting to see if they support it right on the clan side. Or is the game machanics even work right.
---
10-30-2015, 11:32 PM
Post: #3
jin
makes the right noises

Posts: 835
Joined: Jan 2013
Reputation: 11
RE: oJOKERo PS4 FLAGSHIP GAME SURVEY
Battlefront to casual tbh they split parties up
10-31-2015, 12:07 AM
Post: #4
A-P-P-Baby
Poopcrobatics!!!


Posts: 4,757
Joined: Apr 2011
Reputation: 307
RE: oJOKERo PS4 FLAGSHIP GAME SURVEY
I wish it were as easy as just calling out a name. I've got nothing man. The only games that seem to interest me right now are all single player. And not because I'm fed up with large scale but just because they all suck right now.

Please somebody find something worthwhile. I might just get Fallout4 for my birthday and nerd out by myself for a while. I dunno what else to do.

Also, with the Canadian dollar taking a shit these new games are 80 fucking dollars brand new. And I ain't paying eighty fuckin dollars for another Socom4 situation.
---
10-31-2015, 02:06 AM
Post: #5
CUSE
Senior Bittervet, BitterDiplomat


Posts: 1,019
Joined: Sep 2013
Reputation: 86
RE: oJOKERo PS4 FLAGSHIP GAME SURVEY
Eso and planet side are the only games that really support clans but they Don't really have a clan battle system. We might have to wait a little longer till a better game comes out. We definitely stomped the piss out of other clans while we were on planet side now we are stomping nerds on eso for the time being
10-31-2015, 05:25 AM
(This post was last modified: 10-31-2015 05:52 AM by SerialNumber1221.)
Post: #6
SerialNumber1221


THE REAL HEISENBERG


Posts: 4,759
Joined: Jan 2012
Reputation: 134
RE: oJOKERo PS4 FLAGSHIP GAME SURVEY
there is nothing even on the horizon...star wars battlefront is crap, its not suited to how we used to play MAG, it's not a true clan support game, it's bloody EA as well..

you lot only got ps4's so halo guardians is out, and that's pretty crap too....ps2 on ps4 is so meh after one has played it on PC for 3 years....

there is nothing inspiring on the PS4 FPS scene, with the characteristics that are being sought, to look forward as far as I know of....

edit: PS2 could have more potential on ps4, if they set up one of the defunct dervers as an events server like they did with Jaeger for the PC version....that server is used for server smash (where players from different servers battle - min 192v192, can be extended to 336vs336), lane smash (outfit vs outfit battles limited to a particular set of bases, and to 24v24), and pure outfit battles (where the requesting outfits can set the battle parameters to what they like upon request), and lastly PSBL battles which are 12v12....

I dunno if they have any such plans for the PS4, but at the least, they should allow community based events like the lane smash, along with league tables, to be run on a defunct server...but realistically, as the ps4 and pc communities are so vastly different, i dunno whether this will work, as when we do this on PC and use Jaeger for these battles, we communicate outside of PS2 to get access..eg its all community driven and certain community reps make the arrangements with DBG regarding server, accounts to be used, certs available etc...

if they did that for PS4, yeah it would be a good fit, because it will bring the competitive element to PS4 as opposed to just repetitive grind...but I don't see it happening anytime soon considering how DBG works...PC players got lucky that SOE allowed this stuff way before it was taken over....
---
MURDER, was the case that they gave me.
10-31-2015, 08:38 AM
(This post was last modified: 10-31-2015 08:42 AM by LionTurtle91.)
Post: #7
LionTurtle91


You leave my friend alone!!


Posts: 2,169
Joined: Sep 2011
Reputation: 201
RE: oJOKERo PS4 FLAGSHIP GAME SURVEY
It would be nice to at least have a game on the horizon to look forward too. But I have no clue right now :/

But im with App, im sure a large part of our community will be on Fallout 4 for a bit, and the rest spread out. Sure well have a presence on Black Ops 3 as well.

Guess its just the waiting game.
---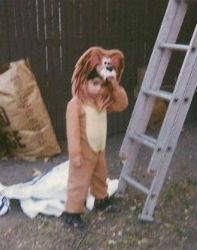 <---Me :-)
10-31-2015, 05:28 PM
(This post was last modified: 10-31-2015 05:30 PM by PwnnyClubbD85.)
Post: #8
PwnnyClubbD85
Uncle PwnnY Got Dis Shit Covered!

Posts: 3,434
Joined: Oct 2011
Reputation: 74
RE: oJOKERo PS4 FLAGSHIP GAME SURVEY
just currious whats our interest in warframe? some of the new modes and such are interesting, dunno how clan battles work with that game as ive not got all the pieces together to play in it.

shooter wise PS2 is the only thing out there atm.
mmo wise its ESO till maybe Dragons Dogma gets a drop in NA but theres no date.
---
Catch some livestream twitch.tv/noobpownin09

DUST*, BF3 or DCUO using my MAIN ACCT "noobpownin09"
battlelog FR me with cyberius85
*= additional ALTS
11-01-2015, 09:58 AM
Post: #9
Flyingcon


Bitter Bittervet


Posts: 3,653
Joined: Sep 2011
Reputation: 412
RE: oJOKERo PS4 FLAGSHIP GAME SURVEY
No idea. Apart from PS2, I can't think of a single console game that fits the bill right now.
---
R.I.P. Terry Pratchet.


11-01-2015, 11:49 AM
(This post was last modified: 11-01-2015 02:17 PM by AzureKnightRush.)
Post: #10
AzureKnightRush
Wolf Loyalist - Servant of the Pack


Posts: 1,541
Joined: Aug 2011
Reputation: 105
RE: oJOKERo PS4 FLAGSHIP GAME SURVEY




Full Encounter!




---
Paving the way clear with Honor!




All the Red Dots have to do in order to corner me is to rig a trap with a tuna sandwich. I am kinda stupid that way...
User(s) browsing this thread: 1 Guest(s)