06-11-2016, 08:35 PM
Post: #1
SerialNumber1221


THE REAL HEISENBERG


Posts: 4,692
Joined: Jan 2012
Reputation: 132
Ps2 lore
The day tha Terran BL-4 fell...watch till end, somewhat amusing




---
MURDER, was the case that they gave me.
06-12-2016, 08:33 AM
(This post was last modified: 06-12-2016 08:38 AM by Flyingcon.)
Post: #2
Flyingcon


Bitter Bittervet


Posts: 3,649
Joined: Sep 2011
Reputation: 411
RE: Ps2 lore
It was fun to watch.
PS2 should abandon all pretense to serious lore and just go full TF2 humor.
---
R.I.P. Terry Pratchet.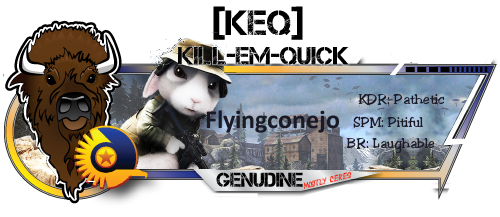 User(s) browsing this thread: 1 Guest(s)