10-25-2017, 05:32 PM
Post: #1
Confident8291971


Congen


Posts: 42
Joined: Jul 2011
Reputation: 4
Officers Party Up
Sup guys. I just wanted to see if we can get all the officers to party up and let talk about thing and see what new and what's not. My PSN is Congen1971 let do this. I'm very sikes about this.
---
10-27-2017, 08:41 PM
Post: #2
MaddenUser
Senior Bittervet, BitterWarchief


Posts: 3,874
Joined: Feb 2012
Reputation: 214
RE: Officers Party Up
Message cusetown333 for further inquiries.
---
10-28-2017, 04:12 AM
Post: #3
LionTurtle91


You leave my friend alone!!


Posts: 2,147
Joined: Sep 2011
Reputation: 201
RE: Officers Party Up
Yeah Cusetown333 handles this kind of stuff, message him!
---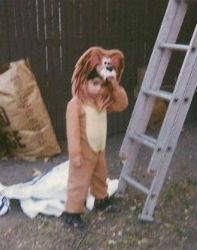 <---Me :-)
User(s) browsing this thread: 1 Guest(s)