06-04-2018, 08:08 PM
(This post was last modified: 06-04-2018 08:08 PM by LionTurtle91.)
Post: #1
LionTurtle91


You leave my friend alone!!


Posts: 2,147
Joined: Sep 2011
Reputation: 201
H1Z1
I've been playing it a lot lately, I'm having a lot of fun. Something about the simplicity of it is nice haha

Add me if you want to play.
---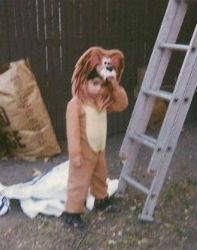 <---Me :-)
06-05-2018, 08:08 AM
Post: #2
MaddenUser
Senior Bittervet, BitterWarchief


Posts: 3,874
Joined: Feb 2012
Reputation: 214
RE: H1Z1
I've been playing King Oddball.
---
User(s) browsing this thread: 1 Guest(s)